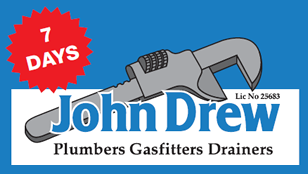 For Service Phone 5272 2229 or
Emergency Plumber Geelong / Same Day Service
7 Days

Blocked Drains
John Drew Plumber Geelong has specialised equipment for cleaning the toughest of blockages in SEWER, STORMWATER and FIXTURE WASTE PIPES.


Hot Water
We can service, repair or replace Gas Electric and Solar Hot Water services usually the same day.


Burst Pipes
There's nothing worse than coming home to a flooded house or garden. We can for most burst pipes the same day and can replace old pipe work to prevent future problems.

Gas Leaks
Don't risk it! If you can smell gas, CALL US! At John Drew Plumbing we can repair or replace faulty appliances and pipe work.

Roof Repairs
We can carry out repairs and maintenance to roofing, gutters and downpipes systems.

Water Filtration
We supply, install and service Reverse Osmosis twin housing or counter top systems. Turn "Barwon Water" into clean, fresh great tasting drinking water.

CCTV Camera Inspection
Sometimes it's not enough to know you have drainage problem. We can send a camera through your drain to see exactly what the problem is and then advice at the rectification work and cost.

Tapware
John Dew Plumbing can service, repair or replace your leaking or faulty taps.

Gasfitting
WE can supply and install gas hot water units, stoves and heaters, as well as repair or replace faulty gas lines.

Toilet Suites
Upgrade now! Take advantage at government rebates and install a more efficient toilet suite. John Drew Plumbing can also repair cisterns and stop that annoying flow of water into the bowl.

Other services we offer:
Water Jet and Mechanical Drain Cleaning - Electric Gas & Solar Hot Water Unit Installation & Repair - Leaking Taps - CCTV Drainage Surveys - Water Leak Detection - New Tap Ware - Water Filtration - Toilet Suite Replacements - Cistern Repairs - Low Water Pressure - Drainage Repairs
John Drew Plumber Geelong has been established for almost 70 years and continuously serving satisfied customers over the years.

Emergency Service - 7 Days

Hot Water

Blocked Drains

Burst Pipes

Gas Repairs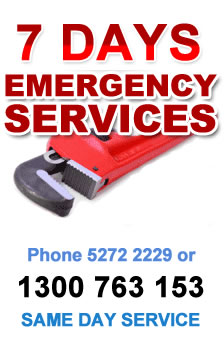 Welcome to John Drew Plumbing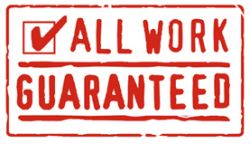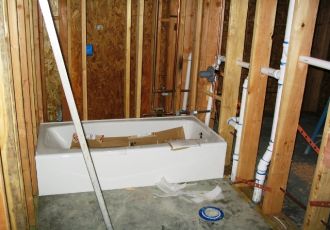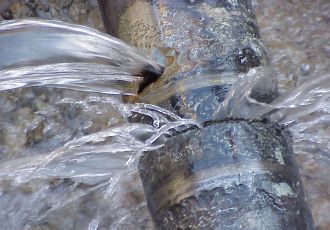 John Drew Plumber Geelong have extensive experience with blocked drains, burst pipes, drainage repairs, water filters, leaking taps, hot water and all your general plumbing needs.

Plumbing problems can strike at any hour of any day. John Drew Plumbing offer fast and reliable emergency plumbing services in Geelong and the surrounding areas.

When it comes to great service & professional workmanship, you will not be disappointed with our experienced plumbers here at John Drew Plumbing.

We guarantee professional, friendly, unparalleled service every time, on time.



Call us on 03 5272 2229 or 1300 763 153 today to make a booking.
plumber geelong | plumbing services geelong | local plumber geelong | plumbers geelong | 7 days plumber geelong

Copyright 2015 | John Drew Plumbing | Powered by Be Found Online | plumber geelong

John Drew Plumbing - Plumbers - Gasfitters - Drainers - 7 Days Emergency Service - Geelong and the surrounding areas.
So if you are looking around for a reliable plumber in Geelong,


Look no further, we can handle everything to do with plumbing in Geelong.


So whether it be a burst pipe, blocked drain, leaking tap or anything in between, give us a call on 03 5272 2229 or 1300 763 153.
Note : For emergency service requirement please give us a call.

For non emergency plumbing job, fill out the Quick Quote Form.
Need a plumber in Geelong?